the BRUTAL, UGLY truth of my FABULOUS, BEAUTIFUL life.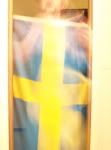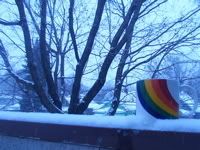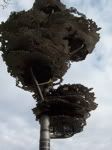 ---------------------------------------------------------------------------------------------------------------------------------------------------------------------
10:15 p.m. + 2004-07-01 = things that i... pt. 1: "...love"
---------------------------------------------------------------------------------------------------------------------------------------------------------------------
things i love, unconditionally:
temperature-wisely cool, cigarette-smoking and beer-drinking -friendly environment in which to write songs and practice my guitar; the pouring rain whilst the sun is shining; woodfloors; minnesota; television shows compacted into boxset-dvd form; ginger; extreme waterpressure showers; sweden; mixtapes made by those that know what they're doing; green eyes; snow; high ceilings; the sanni towel collection of IKEA; buying four cd's in one trip; nova scotia; cranberries;
undearwear from H&M; brian murphy; maps; my whisk; my prada shoes that have finally decided to fall apart after 2.5years of constantly wearing; rechargeable batteries; sunday mornings between the hours of 3.30 and 6.30am when i'm at work and have the entire place to myself [good tunes, good thoughts, easy baking tasks]; the amazing bestfriends that i have chosen using extreme prejudice; punctuation&grammar; coming across random americans that speak either norwegian or swedish; assembling furniture; jim peacock; finepoint sharpie permanent markers fresh out of the packaging;
little children holding big cookies; darkness at 4pm; esoteric-ity; my teddy bear of 19years; new socks; mayday! celebration in powderhorn park; dark, black coffee; patty griffin; my mum and sisters; alphabetising things; vegan coconut tapioca pudding; turning down invitations to go out; andy's & angela's photographies; iceland; the first kiss with a good kisser; cartalk on MPR [NPR]; smartwater; the T in boston; western st. paul [from cathedral hill to the river]; staying-in; being right;
writing screenplay dialogue/overvoice in my head when and whilst walking around alone in uncomfortable settings, such as malls in suburbs; tylenol pm; paul westerberg; paying bills when i have the money to do-so in timely-manner; being the wittiest one in the group; being tucked under mountains of quilts, blankets and the like; tea lights; taking the bus to downtown minneapolis; goosebumps brought on by key moments in music and/or film; thunder; discovering a new restaurant/bar; pinnochle; shelves that reach the ceiling; volcanoes in close proximity to glaciers and vice versa; clear contact paper & clear packaging tape; "swedish" rugs;
mormors rosettes och krimkaka; beans&rice; getting enough sleep; riina rostron, mancunian extraordinaire; balsamic vinagre on chipshoppe-style chips & chipshoppe-style mushy peas; when time passes in the blink of an eye; the few, short years that i believed in fairytales, hope, happiness and true love; bosc pears when baked in sugar, butter and ginger for 45-60 minutes at 350fahrenheit; random messages on friendster and random additions to my guestbook; the smell of lilacs;
getting sweaty in the process of sex; waking up when the rest of the city is going to sleep; thumbtacks; dsl/cable connection to internet; the use of "etc." and "et al." and "ibid."; pink lighters; the nape of the neck, the small of the back and the corner of the mouth; falling asleep with my head on a lap whilst watching television in the early night; dead-on-balls accurate fortunes in fortune cookies; the NYTimes sunday crossword puzzle;
handprints in flour on my black apron; airconditioning; tea tree oil; being met by someone that will kiss me passionately upon arrival and waiting to meet someone that i will kiss passionately upon arrival at airport; mormor [grandmother mattson]; keychains that allow for the removal of different sets of keys, so that i may keep the car running and nip inside the locked house for that one forgotten item;
receiving post that doesn't ask for my money or tell of some new, exciting offer; how all a squeaky door needs is a li'l WD-40; out-of-the-ordinary sporting events on ESPN[2], i.e. national jumproping, aerobics, and cheerleading competitions; devo; chicana lesbian feminists of the po-mo to po-po-mo variety; shopping for produce; getting into a hot, steamy car after an afternoon of swimming in a lake; that time he and i poured over a map of Vienna; throwing caution to the wind [an extremely rare happening in the world of me]; smirking; rama hoffpauir, partner-in-crime bakeress; alpine skiing; privacy; flowers on the wall; 5 o'clock-tomorrow shadow; bette midler as actress; lilies; smoking as escapism; the belt of non-function, stolen from my sister, Kristin; penguins; dolly parton; irony--cruel or not; suntea; superchunk; impracticality; scrabble/boggle and other such games [barring upwords]; speaking softly, carrying smaller-side-of-average stick; the looks of terror in people's faces when i open a beer bottle with my teeth; rubbing my eyes; magnolias; clothespins; my four great-aunts who are nuns and have been to jail on several occasions; "A Short Story," the second song in the second book of the Suzuki Method collection; people that sing-along to my songs at my shows; 21degrees fahrenheit; glacier national park; rosaries; swearing/cussing/cursing, particularly the use of "goddamnit"; talking to myself.
---------------------------------------------------------------------------------------------------------------------------------------------------------------------
comments?? --->[thisaway]--->[[looks to me as though there are...]]---> 0 repercussions thus far
---------------------------------------------------------------------------------------------------------------------------------------------------------------------
[prologue] *** [epilogue] ***[plottwist!]
[[erstwhile]] ***** [[forthwith]]